Disability is the result of the interaction between health conditions like blindness or spinal cord injury, as well as an array of environmental and personal aspects.
An estimated 1.3 billion people – or 16% of the global population – suffer from significant disabilities today. People with disabilities limit their ability to participate in everyday life activities such as learning, walking, breathing, eating, and taking care of themselves.
They provide both mental and physical Support
Mental health is essential for everyone, but it's especially crucial for those who have disabilities. This is because it impacts how people think, feel, and behave. It also affects their ability to manage stress and their relationships.
The right assistance can enhance the mental well-being of people which is crucial to maintaining positive attitudes for people who have disabilities and enhancing their quality of life. It is also essential for their caregivers as they could benefit from assistance with managing their loved ones' illnesses or disability.
To assist disabled people to live a better life, dedicated disability support workers can be reached. They can provide a wide array of services to meet the needs of disabled people such as emotional support, advice, guidance for lifestyle and development of everyday living skills.
These services can also encourage social interaction and participation. Research shows that people are often happier when they are with other people and engage in group activities.
Many disability support services are flexible, adaptableand personalized. This is because every person's needs and disability are unique, and therefore there is no standard approach likely to work for everyone.
Additionally, there are certain things that universities and colleges have to do under federal civil rights laws to accommodate students with disabilities. They have to, for instance provide accommodations in accordance with the Americans with Disabilities Act or Section 504 of Rehabilitation Act.
They also offer an array of academic assistance for students who have disabilities, such as tutoring, note-taking services and study guides. These are all beneficial and can make it easier for students with disabilities to succeed in school.
Another reason why disability support services are important is that they provide financial assistance for disabled people. This helps them pay their bills and remain independent. This enhances their life satisfaction and boosts their confidence, which is an effective way to avoid depression.
Certain disability support services offer live-in care, which can be very helpful for those who have difficulties taking care of themselves. These workers are in the homes of the disabled regularly, to monitor their condition and assist with any required medical procedures. They can also assist in cooking and cleaning after them.
They can help you develop your Skills
Disability support services might be the perfect career choice for you if you are seeking a career that challenges and excites you. You'll be a part of an organization dedicated to providing the best care and support for people who are disabled, enabling them to live life to the maximum.disability Services in Melbourne
As a Disability Support Workers, you will work with clients in their homes to help them with daily tasks and help them improve their independence and quality life. The specific tasks you'll be performing will depend on the client's needs. You may have to work with medical professionals and other support personnel in order to provide the best possible care to your clients.
You'll need excellent communication skills to establish trust with your clients and ensure they are comfortable with your approach. Your approach will be tailored to every client, and you'll need to adapt your communication style based on their preferences and personality and the type of disability they have.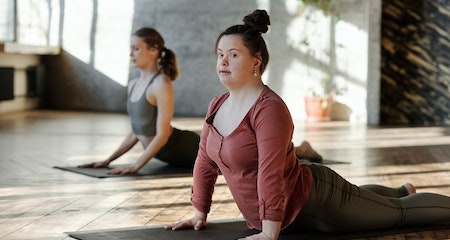 Personal awareness and coping skills are important in the world of disability. They include a positive outlook, the ability to generate positive emotions, an understanding of how others perceive you, and being mindful of the things that you do or don't do.
For instance, if are a student who has a disability, you might benefit by working more closely with the campus counseling centers and wellness centers to help gain a better understanding of your capabilities and strengths as well as areas for improvement. You might also be eligible to join groups or participate in activities that allow for you to meet others who have similar experiences.
The third area to consider is your personal qualities that include confidence in yourself and self-esteem and your interpersonal traits. This includes maintaining an optimistic mindset and having a never-ending optimism and focusing on self-compassion and minimising regret.
A strong set of life skills can help you live a healthier life style, increase your communication with others and develop satisfying relationships. This can help you become a stronger and more confident person with a greater capacity to handle difficult situations.
They promote independence
The United Nations Convention on the Rights of People with Disabilities (UNCRPD) defines independence as "living, working and learning with dignity and autonomy." This is an essential aspect for individuals with disabilities. It helps them build self-confidence, feel confident, positive, fulfilled, and confident in their lives.
Independent living is something that majority of people with disabilities would like to attain. This means that they can reside in their own homes with the assistance they require to manage their finances, clean and cook.
Many people with disabilities need to be fully independent. Fortunately the disability support services are designed to assist those with disabilities overcome the obstacles to realize their full potential.
Disability support services offer more than physical and mental support. They also assist people become independent by teaching them techniques they can use in their daily lives. These can include things like managing their finances, shopping, and using public transportation.
To learn more about how to increase independence among adults with disabilities Contact a disability support service provider or the National Council on Independent Living. They can help you find the right programs for your needs, and also provide training on a range of subjects that include self-management and communication, transportation and financial planning.
One way to encourage independence in adults with disabilities is to make modifications to their environment. Install motion-sensing faucets in your kitchen to allow them to wash their hands. Another option is to put in accessible cabinets and drawers that allow them to easily access their belongings.
Involving adults with disabilities in their community is another method to promote independence. This is important because it allows them to feel connected to their family and friends, and allows them to take part in social activities.
To learn more about how to increase independence for people who have intellectual disabilities, contact a disability support service or the National Council on Independent Living. These organizations can assist you in identifying the most suitable programs to meet your needs and offer training in various areas, like self-management, communication and financial planning.
They assist caregivers
Caregivers typically spend a lot of time caring for their loved ones with disabilities. On average caregivers in the United States spend more than 57 hours per week caring for their loved ones with disabilities.
This can be tiring and stressful for both the caregiver as well as the person with a disability they're caring for. It's crucial for both to receive the help they need.
Disability support services can provide caregivers with the support and assistance they require. This includes allowing caregivers to take a break from their duties as caregivers to focus on other things.
These services may also help primary caregivers to learn how to care for loved ones with disabilities. They could assist their loved ones get into bed, make meals, bathe them or even conduct physical therapy.
Additionally, these disability support services also assist primary caregivers in finding ways to manage their stress and help them feel more productive. They can also help them learn how to pursue their interests and hobbies without worrying about the condition of their disabled loved ones.
Another way in which disability support services can help caregivers is by encouraging them to become active in their communities. This can assist them in getting involved in their local and national governments and have the opportunity to speak up about policies that affect their disabled loved ones.
Additionally disability support services can help caregivers make the best use of their Social Security benefits and other government programs that cover their care. They can also help those who are disabled to apply for these benefits, to ensure they receive the funds they require to cover their living expenses.
For assistance if you're caregiver, contact the disability support services at your university or college to find out what they can offer. They can also give information on community organizations, healthcare providers, and other resources of assistance. You can also find support groups for caregivers to assist you in connecting with others going through similar experiences.